I love reading, both for relaxation and pleasure, and as a writer. I have a whole room where every nook and cranny is filled with books (Marie Kondo would hate me 🙂 I make no apologies!)  Anyway, the one thing I don't have enough of is bookmarks. Bookmarks seem to go missing in my house. I have no idea where they disappear to but, disappear they do. And I'm certainly not the type of monster to fold the corner of a page! So, I decided to make a range of good quality, resin bookmarks.
This is my first one, a sleeping moon lying on a starry sky:
You can find it here for £6.50 (and free shipping!)
Here are four more beautiful bookmarks from Etsy: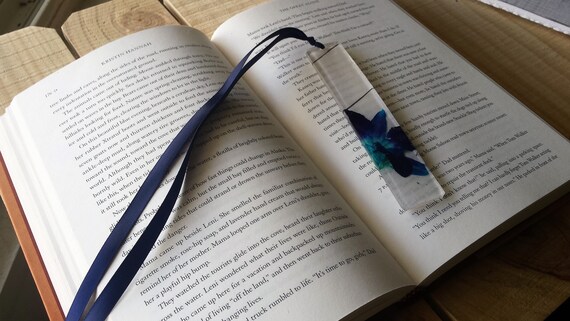 This is gorgeous!! This real orchid resin bookmark is made by Nature's Adornment Shop and costs £18.99. You can find it here.
Fancy a personalised one? Look no further than Beaus Boutique Shop.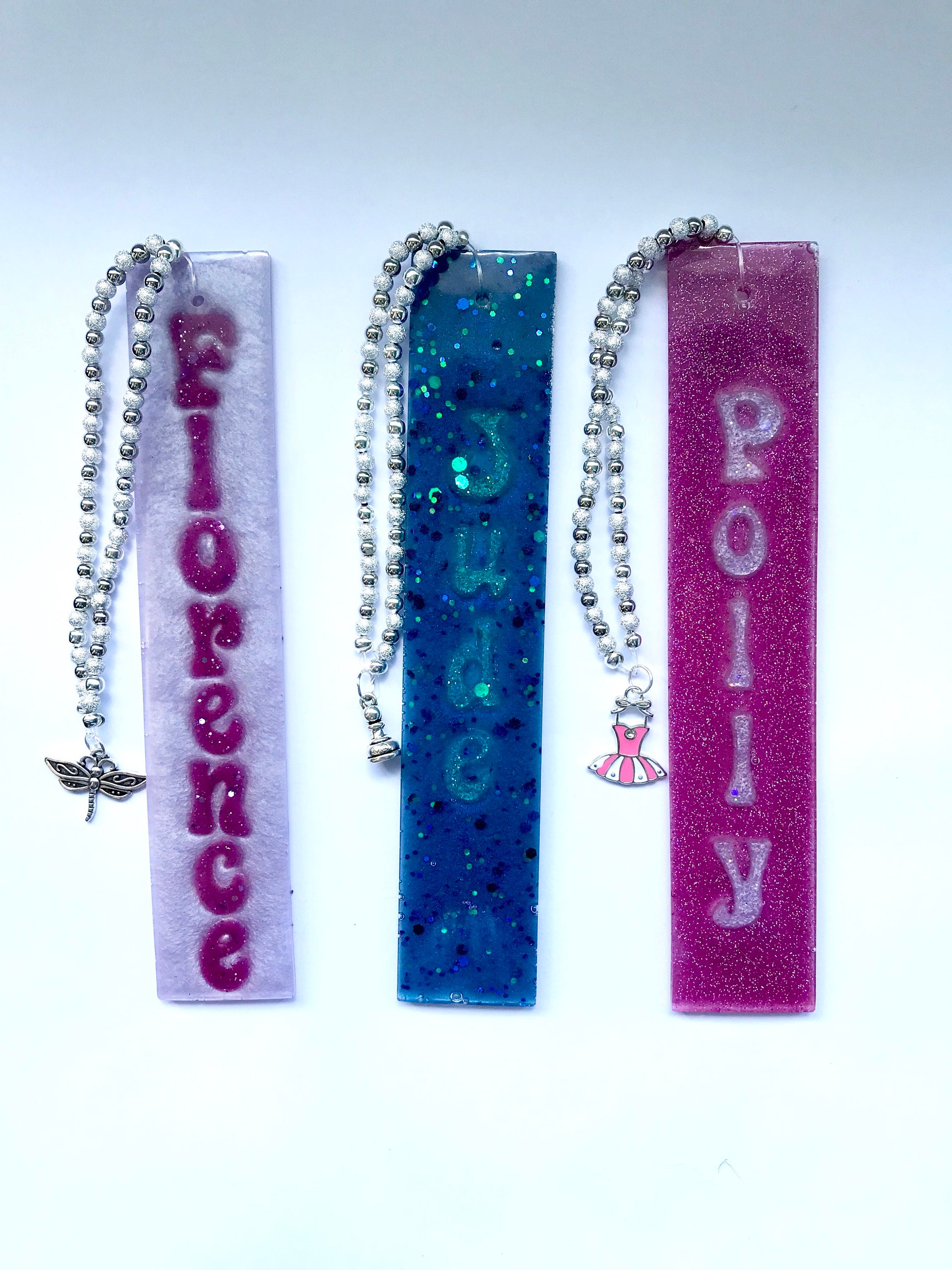 These cost just £7.50 and can be found here.
De Vore Hardware have these gorgeous bookmarks made from real Red Mallee wood and resin: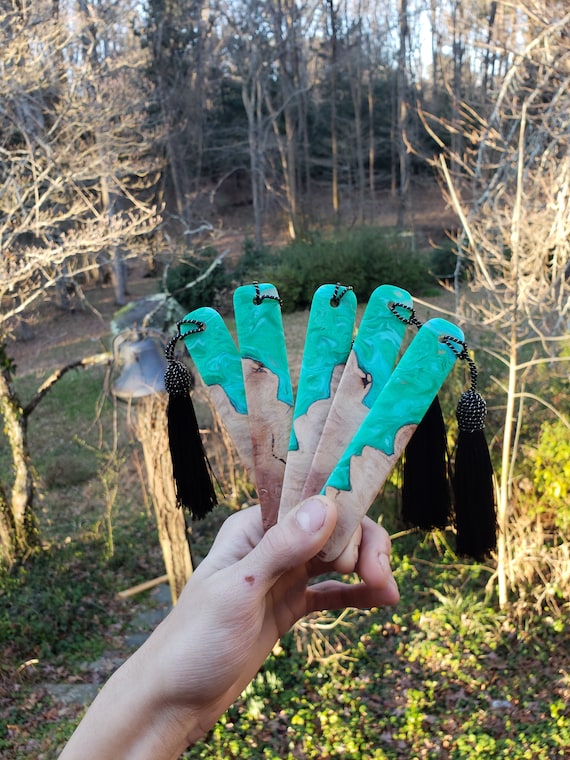 They cost £10.28 and can be found here.
How about this black and gold bookmark from Tree Faze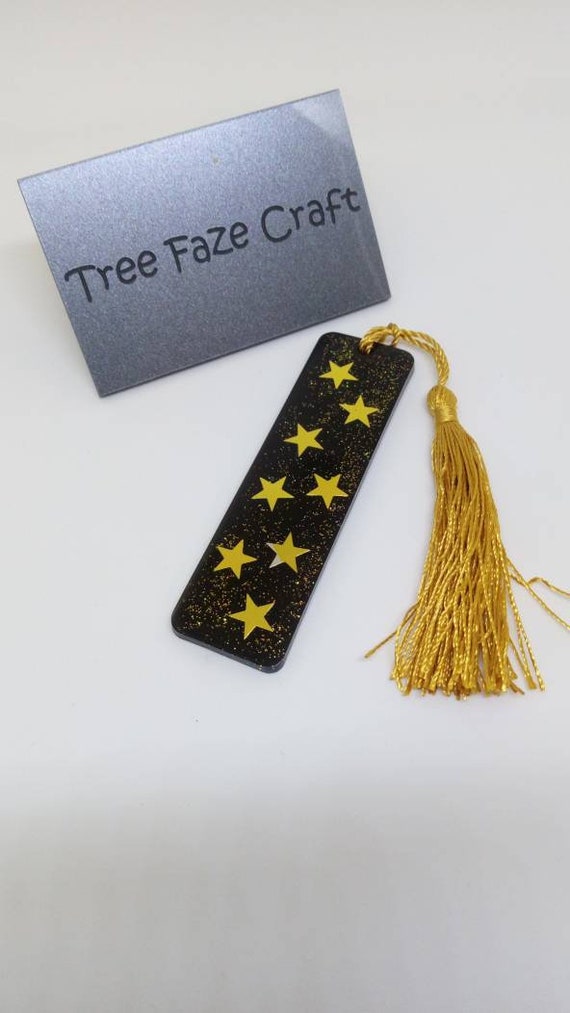 This is a simple but beautiful and elegant design. It costs £6.00 and can be found on Etsy here.
There are some beautiful bookmarks out there, why don't you go and have a mooch?
All prices are correct at time of posting. I have not been paid to advertise any of these products.