The Necklace Edition
Etsy is an absolutely amazing marketplace for unique and handmade gifts. Today I'm going to show you five of my top picks from this week.
These are in no particular order; I love them all!
1. Enchanted Resin Gifts.
Enchanted Resin Gifts have this pendant up for sale at £10.00 on Etsy. It's sooo beautiful. I love turquoise. It's such a beautiful and calming colour.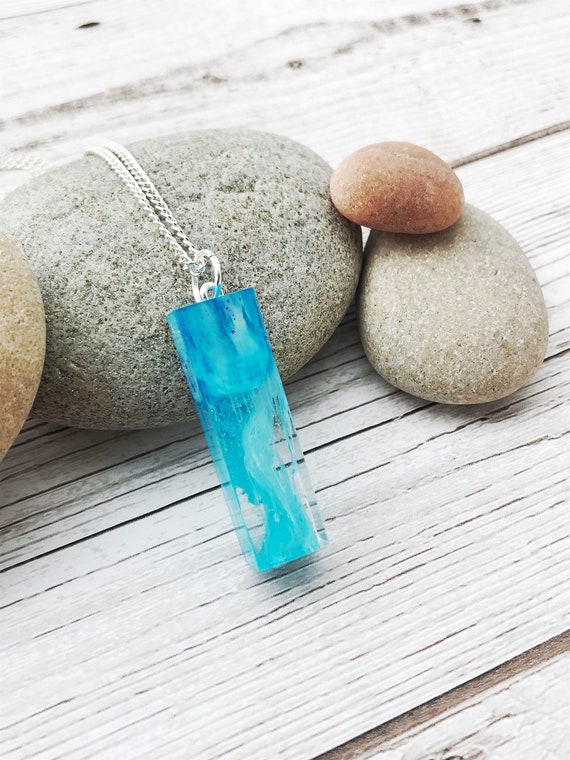 Check it out on Etsy, here on Enchanted Resin Gifts
Enchanted Resin's story:
"Once upon a time there was a slightly tired and coffee obsessed Mama. She loved pretty things and making things and making people smile. One day she found resin. And it was the missing piece of her arty jigsaw. The medium made her smile. The things she made made her smile and she decided that she needed to share this joy with the world… and so Enchanted Resin was born…"
I love this sentiment; it resonates with me so much. Enchanted Resin is a delight to look at. The shop is full of beautiful pressed flower items. I'm so jealous. I would love to be able to make items like these but all mine turn out to be a soggy mess. Enchanted Resin specialises in wedding and memorial preservation pieces.
Another beautiful pendant on Etsy is this real rose petal resin necklace. By Hanna Emporium, it costs £15.00 and I think it's an absolute bargain!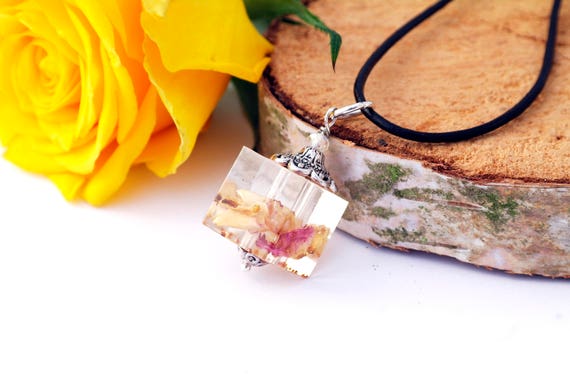 Buy it here, on Etsy at HannaEmporium.
Hanna Emporium's Story:
Hania says that "finally I found resin, that was it my holy grail. Ideal way of connecting my two greatest passions – creating jewellery and love of nature. For me resin is a magic mixture, that freezes time, like drops of time. In those drops, I am capturing most beautiful treasures of mother nature. Let me take you on to the journey in to unique and one of the kind world. World of flowers, sealed in drops of time."
Hanna Emporium is full of gorgeous stuff from dandelion paperweights to real leaf key rings and cute Forget-me-not earrings. Again, I'm really jealous of the craftsmanship and her ability to encase natural products in resin. Have a look around in the shop – you won't be disappointed!
3. Sherbetfish
One of my favourite shops on Etsy is Sherbetfish. Love, love, LOVE their work. Here is a Dragon Heart Necklace, available for purchase, at £10.00.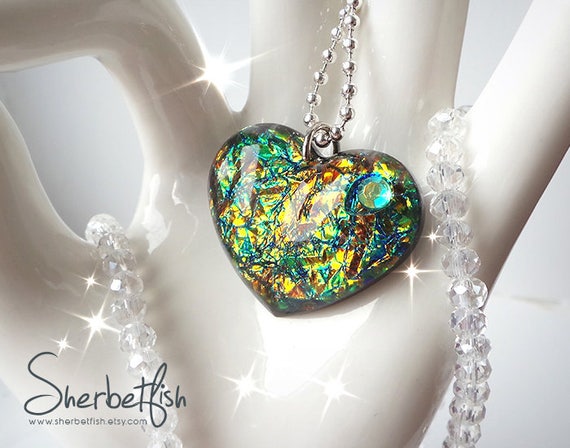 Find it here, on Etsy at Sherbetfish.
Victoria, owner of Sherbetfish says that:
"Once upon a time… I received a surprise package & inside was a little pink heart resin ring full of sparkles that made me squeal with excitement! It made me smile every time I wore it 🙂
Some years later I stumbled across 'resin casting' & learned how to create little resin objects of my own. Now I'm addicted! I love working with resin, it's crystal transparency, interesting refractions of light & all the dazzling iridescent sparkles you can put inside. I also prefer to wear resin based jewellery as it stays robust & shiny without tarnishing or corroding like metals."
Sherbetfish was one of the first shops to catch my eye when I first started using Etsy. It's a feast for the eyes with all the glitter and beautiful colours. There is a good range of delicious items from mermaid tails, to fairy hearts and a pink doughnut necklace which looks good enough to eat.
4. Pretty Pickle
Pretty Pickle has this fabulous Morpho butterfly wing necklace for sale at £31.38  How gorgeous is this?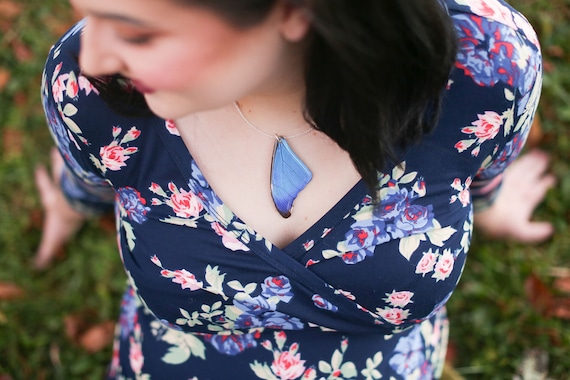 Find it here, on Etsy at Pretty Pickle
Megan says;
"I've always been a nature lover, so combining my skill with botanicals was a natural decision for me.
I started my handmade shop after many requests for custom aprons from craft shows and family/friends. I have always loved to sew and make things, so it was a natural fit for me to open a shop with my handmade goods. I've since transitioned to crafting botanical jewelry pieces. Combining nature and art was the best decision ever.
I named the shop The Pretty Pickle, because in high school, my BFF's called me "Pickle" because I loved to drink pickle juice! Many years later, these ladies are still my BFF's and the name has stuck. The pretty part was added to the name because, well, who doesn't love pretty things!?! I know I do!"
Pretty Pickle has the most amazing butterfly jewellery I have ever seen. There's also a gorgeous selection of botanical jewellery including a blue daisy necklace and Arrow Mustard Seed earrings. There's also an option to buy a pendant with your birth month flower. How cool is that?
5. Verna Crafts
Verna Crafts has this fabulous Tree of Life Pendant for sale at £12.75. I love the blue they've used. That's what caught my eye first.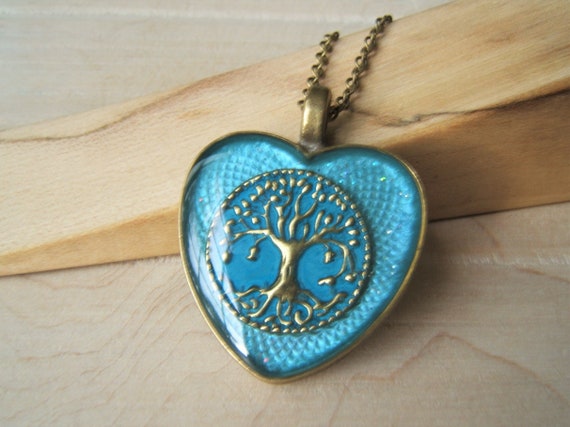 You can buy it on Etsy here, at Verna Crafts.
Verna, owner of Verna Crafts says;
"Hello and welcome to my Etsy store. I have been designing and making jewellery for a number of years. I love working with the wide array of materials and techniques available and creating something a little bit different."
Verna Crafts is full to the brim of beautiful creations from Steampunk necklaces to pagan and Wiccan jewellery. My particular favourites are the dragonfly necklaces. Take a look around her shop, it is absolutely fab.
Etsy is a wonderfully vibrant place to buy from. Full of unique and inspiring gifts, it will provide you with lots of inspiration for gift giving. And with Christmas coming up, why not give it a try?
Angela